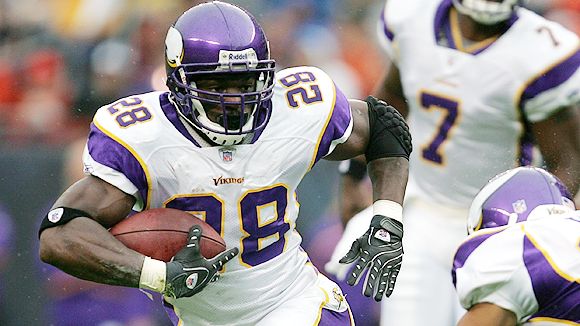 With the NFL season starting tomorrow, it's time for State of the Union speeches from all 32 teams. Rather than spout the four-letter propaganda, we've turned to individual fans for in-depth analysis of each team. We'll start with the NFC and tomorrow we'll have the AFC. Videos are divided into divisions and in order of quality.

Chicago Bears (Start at 4:20)
Presents an interesting theory that Lovie wants to bring Rex back, but under better circumstances.



Green Bay Packers
The Cheeseheads appear to still be in a stupor from 4 leaving, because they can't seem to talk about anything else. Just watch 4:50-5:32 to watch him go from excited to resigned. There is a cute young lady in the intro, however.



Minnesota Vikings (0:45) (mild)
Scandinavian Scourge? How have I never heard that?



Detroit Lions
Bad audio quality, but the only candidate. Based on his assessment, there's not wonder there's so few Lions fans left.



Be sure to check back tomorrow for the AFC State of the Union speeches.