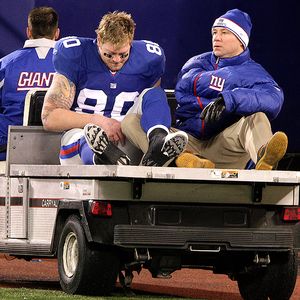 2002: Giants draft Jeremy Shockey
2002, 2005, 2006: Giants make playoffs but never win one game.
2007: Shockey breaks fibula, Giants go onto win Super Bowl XLII without him.







2006: Bears represent NFC in Super Bowl XLI.
2007: Bears draft Miami tight end Greg Olsen.
2007: Bears finish last in the NFC North.
















2003: Kellen Winslow joins US Army to become a soldier
2003: War in Iraq goes from Mission Accomplished to Middle Eastern quagmire.
2008: Browns mired in 1-3 start, only win against the hapless Bengals.
2008: K II out with mysterious illness.
2008: Browns play like they're "hot fire" and defeat unbeaten New York Giants.

Coincidence?